Highest Rated Virtual Tour Software on Comparecamp.com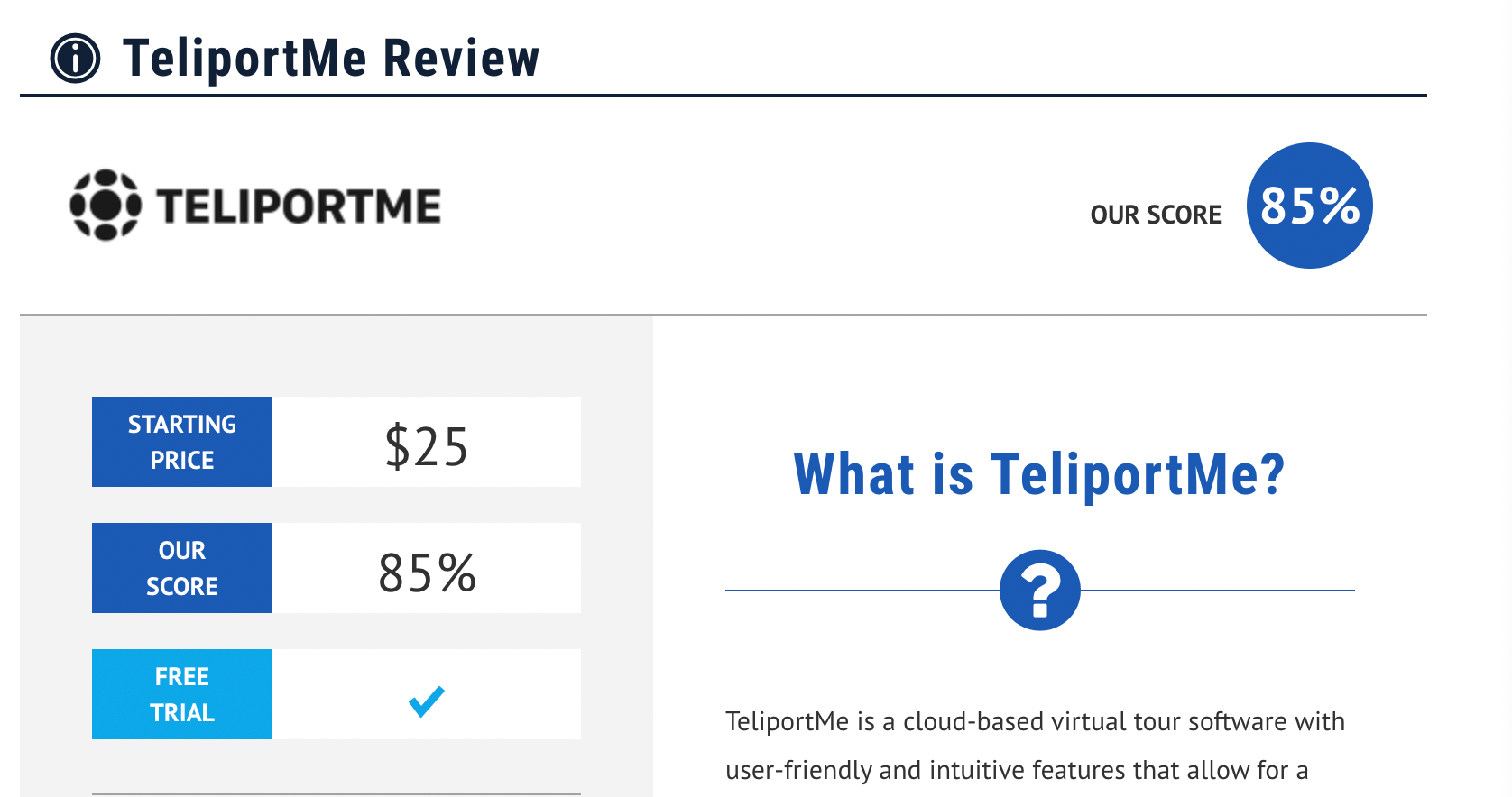 I was checking some of our backlinks yesterday and realized we were getting significant traffic from Comparecamp.com.
I quickly checked the link and saw that we were rated 85% which was the highest amongst the other softwares in this category.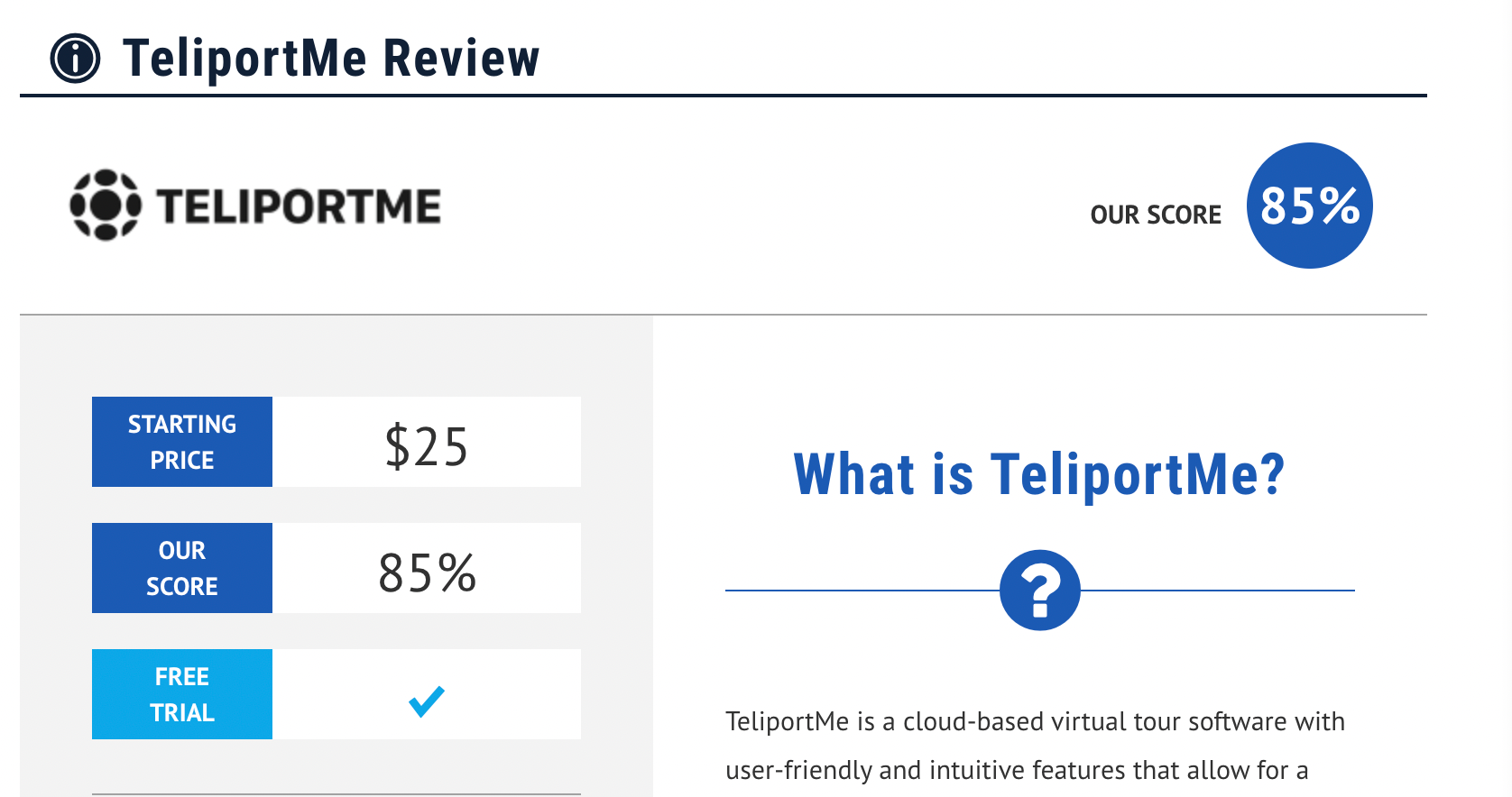 Not only that we also got a few fun badges .

Comparecamp.com is an independent site that reviews softwares using industry experts. This does feel like a small win given that some of the names on that list are companies like Matterport (84%) and 3Dvista (83%).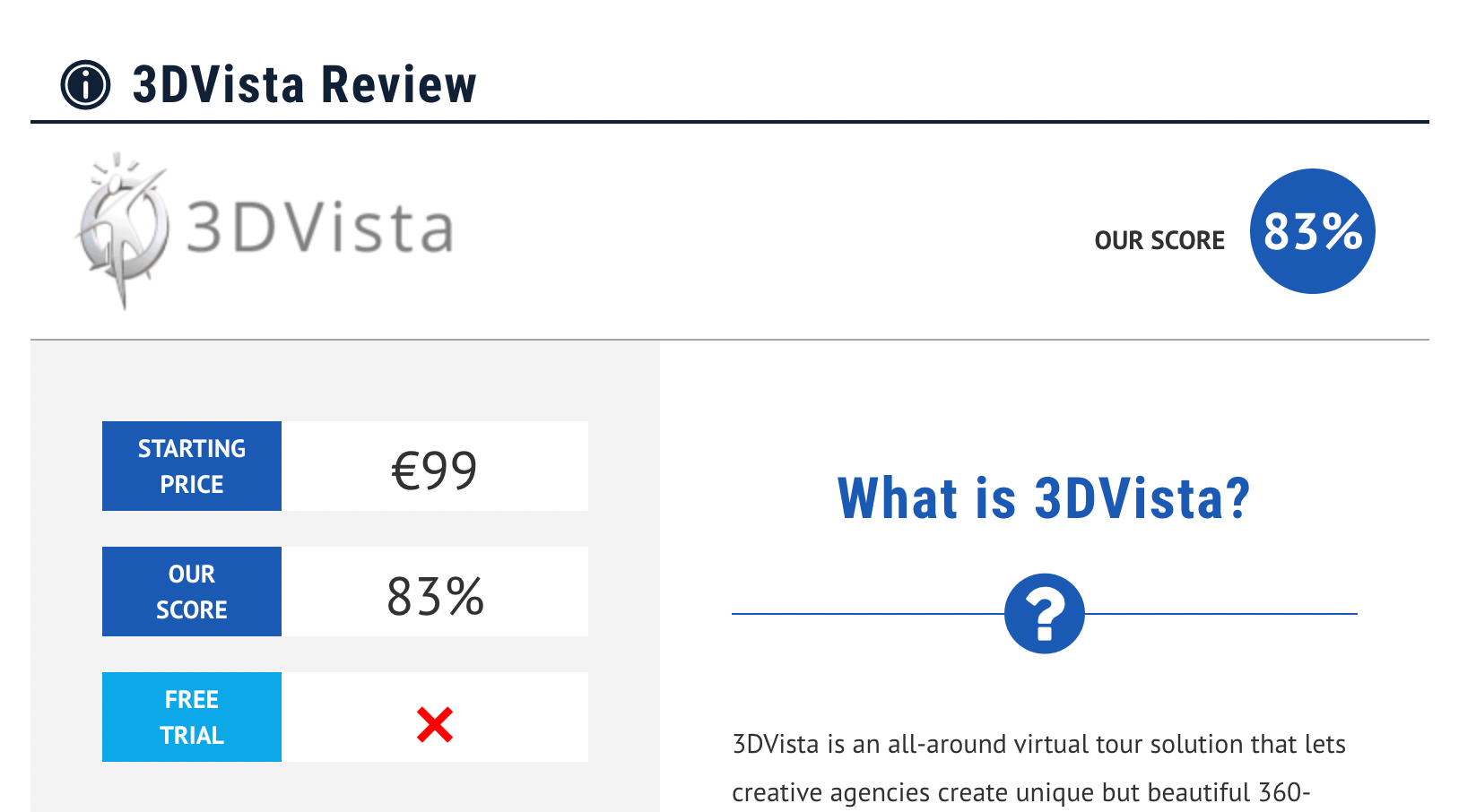 You can read our review here : https://comparecamp.com/teliportme-review-pricing-pros-cons-features/
About TeliportMe

TeliportMe is a business-focused virtual tour software company. Headquartered in Luxembourg,  the company was founded in 2011 by Vineet Devaiah, a Biomedical Engineering graduate from Cornell University. He is a serial entrepreneur who sold his first company at the age of 15 and his second one at 23. TeliportMe has offices in San Francisco, US and Bangalore, India. They have over 35,000 business customers and 15M users worldwide using their community product.
Find more information about their plans here : www.teliportme.com/pricing